Everything You Need to Know About Ontario Building Permits (II)
In the previous article, JY Construction explained in detail what you need to apply for a building permit in Toronto and what you don't need to apply for a building permit. Next, we will introduce you to how to apply for a building permit and what to do if your application is rejected.
How to apply for a building permit?
Based on the list above, you should now have a clear idea of whether your project requires a building permit. The next question is how to apply for a building permit:
All applications for building permits must be made by completing a form, which is typically available for download on the website of the local government's building department or official website.
The form will generally include information about the current state of the building, such as its location, setback, land use data, owner and contractor information, as well as an estimated project cost and project overview.
All required drawings, plans, and other documents must be prepared, and you may need to pay certain fees, which may vary depending on the jurisdiction.

Submit the application on the website of the city's municipal government or department of municipal affairs and housing.
How long does it take to apply for a building permit?
If the permit is for a residential property, the approval process typically takes no more than 10 days. Generally, the government is supportive of citizens renovating or repairing their homes, as this not only improves the appearance of the city but also creates employment opportunities. Therefore, the government or the building department will not make it difficult for homeowners.
For more complex buildings, such as hospital projects, the approval process takes up to 30 days. Within this timeframe, the city government must either issue the permit or refuse it and provide reasons for the refusal.
In fact, this is also a reason why some homeowners are reluctant to apply for building permits. If there are issues with the documents, the back-and-forth communication with the government usually takes more than a month. Moreover, the drawings required for the building permit application have high requirements for information, precision, and accuracy, and the homeowner may not be able to complete them independently and will need to hire professionals at a cost.
However, do not hire a contractor without a license as they are not qualified to apply for building permits. If construction work is started without a permit, there is a high risk that the government will stop the project and issue a penalty. Furthermore, if an accident occurs, insurance companies may not compensate the owner, leading to greater losses.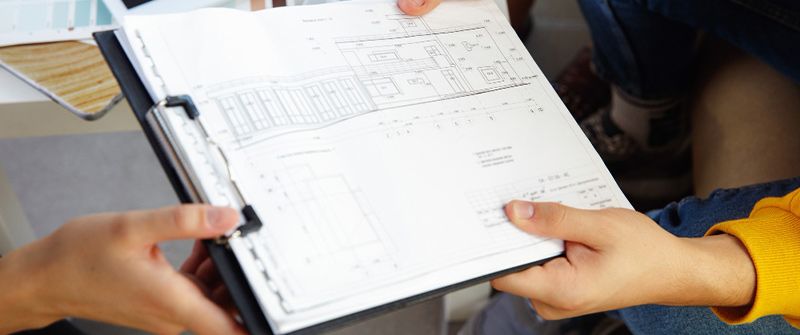 If your application for a building permit is rejected, what can you do?
If the government rejects your application, you will be informed of the specific reasons. If you believe that the government's decision is unreasonable or illogical, you can choose to appeal to them.
If the reason for the rejection involves technical requirements stipulated in the "Building Law," you can appeal to the Building Law Committee. The Building Standards Committee is an independent adjudicatory court of the provincial government, whose task is to adjudicate disputes related to compliance with technical requirements for building standards.
If it involves compliance with other applicable laws, such as the interpretation of zoning regulations, you can appeal to a judge in a higher court, but it is advisable to talk to a lawyer first.
Therefore, if your application for a building permit is rejected, not only do you need to spend time and energy supplementing the information, but you also need to compete with the municipal government. Therefore, it is recommended to prepare thoroughly from the beginning and submit reliable and professional information to avoid future troubles.
As a licensed and professional construction company, JY Construction has abundant practical experience and provides a one-stop service for design and renovation. Leave the challenge to us and we'll ensure the smooth completion of your project. If you have any questions about building permits or decoration needs, feel free to contact us!
#JY Construction
# Building Permits
# Toronto Commercial Construction
# Commercial Renovation and Design
# Toronto commercial renovation