How to improve the chances of being approved for a commercial real estate loan?
In the previous article, we gave a general definition of commercial real estate and introduced the types of commercial real estate loans banks usually offer. We believe that now you have an idea in mind about which type of commercial loan you want to apply for - it's time for you to prepare and submit the application to the bank for you wish to make a loan to.
However, as a provider of funds, banks do not just approve any person's loan application. Agents in the bank will look into all aspects of the applicant along with the document they submitted to make sure you are the right applicant they can lend money.
That being said, if one doesn't prepare everything accordingly, the bank may ask you to resubmit your application which will induce a longer wait time.
In order to avoid a longer approval time and delay the original plan, JY Construction will share with you 7 points to improve the chances of getting approval of commercial real estate loans so you to have a better idea.
1. Show your company's profitability
Having the ability to repay and make a profit is one of the most important requirements for loan approval, hence, you should demonstrate that your business is in good financial standing. There are multiple ways to demonstrate your financial standing, including regularly analyzing the gross and operating margins of your business and comparing them to the best companies in your industry (or related industries), and reviewing the profitability of various areas of your business, such as individual products or services, business lines, individual jobs, geographic locations and customers.
2. Assess your space needs
The bank's loan approvers will be able to tell if you are serious about your application or not. In order to show that you are organized and well-prepared, a specific analysis of your needs for commercial property shall be conducted to assist you with clarifying your goals, including identifying your budget for commercial real estate, desired location and square footage needs; desired purchase or lease and how you will accommodate anticipated future growth.
When preparing your budget plan, you should consider not only the purchase or lease price, but also other costs associated with the property. These costs include due diligence costs, renovations, production downtime during the transition, legal fees, operating costs of the property, and in the case of leasing, incidental costs, leasehold improvements and etc. Companies often overlook or underestimate some of these additional costs, which leads to a shortage of funds.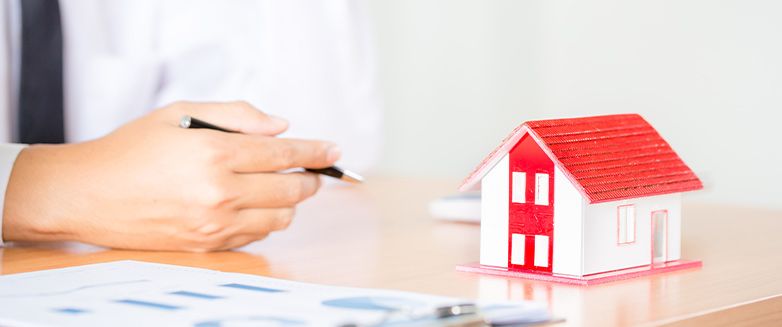 3. Have a property in mind
The bank determines the loan amount based not only on your financial situation, but also on the type, condition, age and resale potential of the building you are targeting to purchase or lease. Without specifying the real estate options, it will be difficult for banks to accurately analyze and determine how much they could lend.
If you don't have a choice in mind, the bank might consider holding an initial meeting with you to give a brief idea of the maximum amount of loan you could get.
4. Be prepared with the documents you need to present
Once you have chosen a property, you should start preparing the documents for the examination by the bank. These documents include up-to-date financial statements, a solid business plan and details of the property you are interested in. Banks would also like to see if your company has an experienced management team.
5. Meet with the bank before bidding
Before bidding on the property you have in mind, we would advise you to meet with your bank specialist, especially if this is your first venture into commercial real estate.
The bank specialist will also advise you on the terms of their approval for the loan, which may include obtaining an environmental and building condition assessment, appraisal and title search and etc. Each bank has its own list of appraisal specialists and it would be helpful to hire these bank-approved specialists to conduct the investigation. If you use someone who is not on the list, the bank may ask for a second opinion and the transaction may be delayed.
6. Give the bank some time
When you give your offer to purchase, you should also allow enough time for the bank to review the deal. Most offers provide only 30 days for you to consider, while banks usually need 6 weeks, or even more if due diligence issues arise during that time.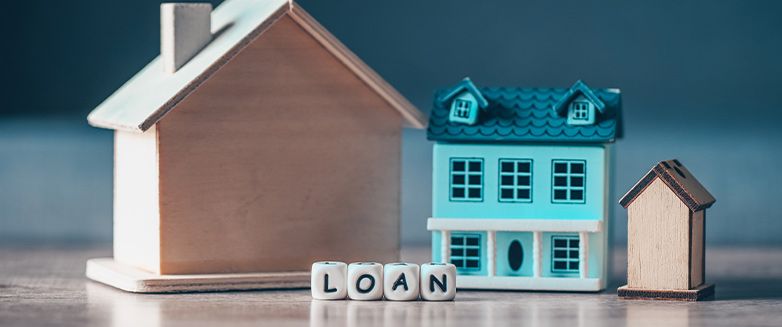 7. Investigate loan terms, not just interest rates
When you make a loan at a bank, you should consider not only their interest rates, but also their terms.
The loan-to-value ratio is a key variable - that is, the percentage of the property's value that the bank will finance. Banks typically offer loans from 75 to 100 percent of the value of a commercial property, with the exact percentage depending on the condition of the building, resale potential and other factors. Any shortfall shall usually come from the company's working capital or the entrepreneur's personal funds. A higher ratio means that more money can be left in the company in the short term to invest in growth or to cover cash flow shortfalls.
The second variable is the amortization period. A term loan on commercial real estate is usually around 15 to 25 years. You may want a longer term so that you have higher liquidity.
Third, you should consider the flexibility of the loan repayment period that the bank offers. For example, you may seek to suspend debt service for a year or two after the transaction to absorb the relocation costs and other unexpected costs. Similarly, if you experience a cash crunch later, flexible terms may allow you to defer the repayment until you can afford it.
Banks can also include some or all of the renovation costs in a term loan, especially if they are value-adding to the property.
Most importantly, the outlook and design of the commercial property represent the company, hence, it is essential to have a design that can showcase the professionalism and characteristics of the company.
As a certified commercial design and build company, not only we can provide you with the required documents for commercial renovation loans, but we also have a professional design and construction team that works closely with each other to provide the most suitable, professional and systematic renovation solutions for Toronto business owners.
If you have any questions or project inquiries, please feel free to contact us directly through the contact form on our website or by phone, and we will get back to you as soon as possible.
#Commercial Construction
# Commercial Construction Loans
# Commercial Real Estate
# Commercial Real Estate Loan